Shopping Cart
Your Cart is Empty
There was an error with PayPal
Click here to try again
Thank you for your business!
You should be receiving an order confirmation from Paypal shortly.
Exit Shopping Cart
FRAK EARTH
For the nerd in all of us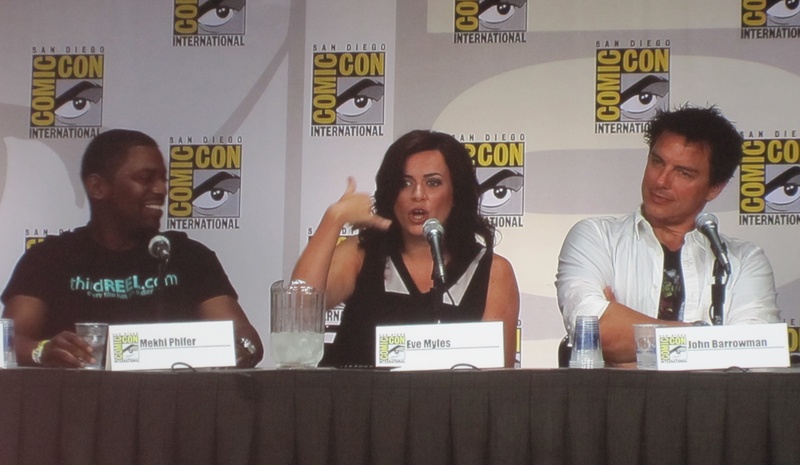 After what seems like the longest weekend/week of my life, I've finally caught up on my sleep, and am ready to report all of my awesome times at Comic-Con. First off, I'd like to apologize for being MIA during the biggest nerd week of the year. I spent so much time in line, and walking the Con floor, that I was too wiped out to write overviews at night. I did tweet up a storm, so check out my twitter page if you want to see some of my super fangirled tweets in the middle of Comic-Con.
I'm going to spend this post talking about the amazing day that I had on Friday. Like Thursday, Friday was going to be another Ballroom 20 day. I arrived at the convention center at 6:45, and was surprised to see that the line for Ballroom 20 was a few thousand more than the Hall H line. I was finally let into Ballroom 20, and sat a little farther back than on Thursday. I'm thinking there were already 2000 people in front of me, but I was still able to snag a single seat closer to the front section.
The first panel of the day was Torchwood. John Barrowman may be the biggest nerd at the Con. He told us that the night before he had spent 3 or 4 hours on the floor and spent $3000 dollars on collectables! I've only seen a few episodes of the show, but after this amazing panel, I'm going to be catching up very quickly. The cast is very close, and plays really well off of each other. John and Eve told us some great stories from the set, and made me feel like an extended family member. This was the one panel that I heard multiple people saying was the best and funniest of this years Con. And I had to agree. We broke into song, and laughed more than we had in any other panel over the weekend. I took some awesome videos of this panel, and will be putting them up later tonight, so look for them. You won't want to miss them. Honestly.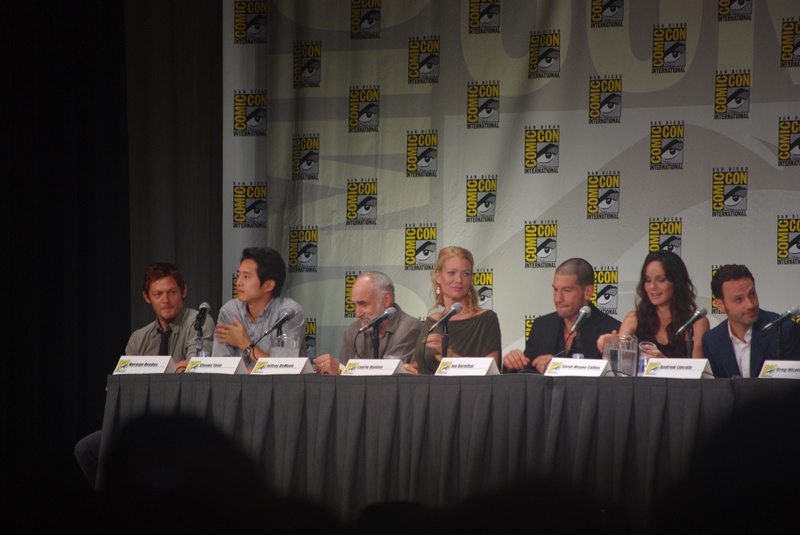 Next up was the Walking Dead panel. The cast is awesome (as always) and showed a truly spectacular trailer for the second season. Although, with news coming out today that Frank Darabont is stepping down as the show leader, I'm trying to look back and think if anything seemed off on the panel. And I honestly can't say that anything seemed out of place. The cast was as funny as always, and really seemed sincere when talking about their love and appreciation for their fans.
The final thing I was staying for in Ballroom 20 was The Big Bang Theory. This panel has been my favorite thing at last years Con, and was actually the whole reason why I watched the show. The best parts of the panel were the new additions of leading ladies, Mayim Bialik and Melissa Rauch. The panel seemed a bit off (it might have something to do with the pay raises given this season) and not as funny as last year. But Melissa and Mayim single-handedly saved the show. I shot some really good videos of the panel, so check them out when I put them out in the next couple of days.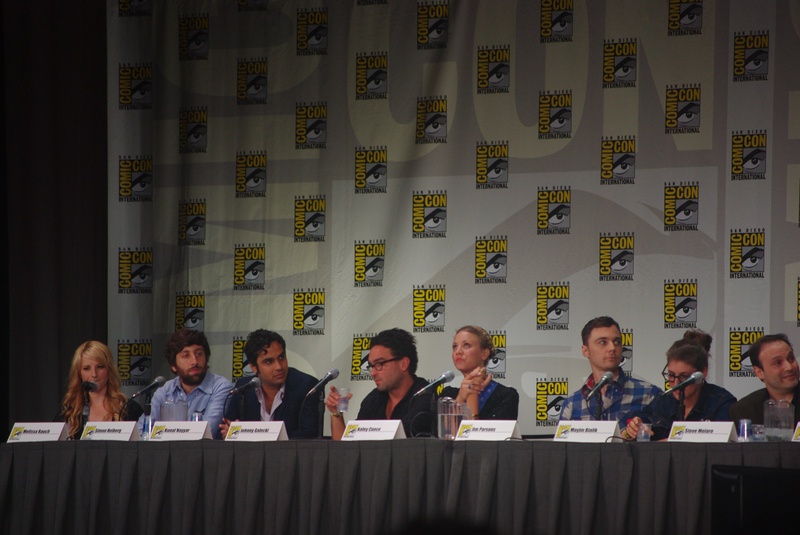 I must say the Jim Parsons looked awesome, but the rest of the cast seemed off. I'm not exactly sure why I thought the panel was different than last years, but I still enjoyed myself.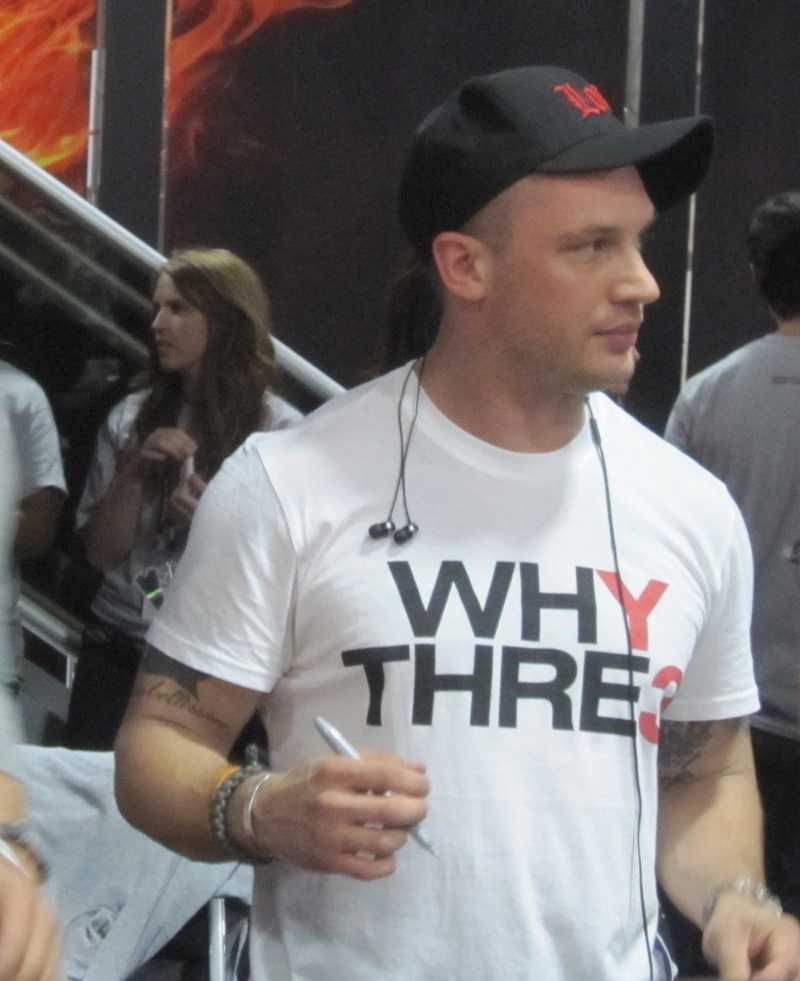 After the panel, I made my way down to the floor and walked by the Lionsgate booth and saw Tom Hardy signing autographs for Warrier. I also found the TARDIS, which was really awesome up close, and spotted some awesome cosplaying Doctors and River Songs!
Check back later for my Saturday report and more pictures and videos!

Categories: Comic-Con
/