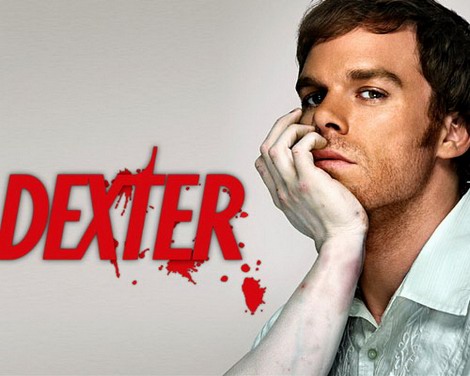 America's favorite serial killer, Dexter Morgan, will be heading back to Showtime this fall, and as this brand new teaser trailer shows, it seems to be heading back to its roots.  Dexter has faced off against numerous serial killers or psychos, such as Trinity or Miguel, and has always been able to kill them at the end of the day and return back to his family.  But we all saw Dexter fall pretty dramaticlaly in season 5 after he found his wife Rita dead in the bathtub in the season 4 finale.  I must admit that I'm still shocked that they actually killed off Rita.  It was such an awful death, and shocked fans in the worst way.  But, that's what the writers and creators of Dexter are great at: Giving us characters to love, and killing them.  Check out the new teaser trailer for season 6.  It doesn't contain any new footage, but does allude to heading back to Dexter's roots for the new season.
After watching this trailer, I'm begining to wonder if Dexter is going to be telling his sister, Deb, if he's a serial killer.  I was let down after last seasons finale, when Deb didn't find out it was Dexter.  The shows producers have said they do plan on letting Deb know, but no one knows if that means this season or next season... In any case, I've got faith in Dexter, and even though season 5 wasn't as awesome as 4, I know that season 6 will bring us back to the awesomeness that was seasons 1-4.
What was your favorite season of Dexter?  And how excited are you for season 6??
Categories: Geeky