Shopping Cart
Your Cart is Empty
There was an error with PayPal
Click here to try again
Thank you for your business!
You should be receiving an order confirmation from Paypal shortly.
Exit Shopping Cart
FRAK EARTH
For the nerd in all of us
If you're the kind of person who loves to rep their nerdiness on their Mac Books, then make sure you check out the following stickers you can use to dress up your comp!
Read Full Post »
Last night, I drove down to Meltdown Comic's on Sunset and attended the Nerdist podcast with the cast of the online web series, The Guild!  I've only been watched The Guild for a year, but it's gotten better and better each season.  The cast is amazing, and really grateful to ...
Read Full Post »
Joey Richter, who plays Ron Weasley in the fan musical parody, A Very Potter Musical, ran into his idol, Rupert Grint (Ron Weasley) at the TCAs!!
Darren Criss tweeted the picture, but also added that Joey got to Rupert before he could get to Dan.  
Read Full Post »
Even though Lost has been over for year, I still love rewatching, and am always hoping that Damon Lindelof and Carlton Cuse will create a new LOST show.  But until then, I've come up with three different shows that take place within the LOST universe that I would love to see on my TV.
Sawyer and Juliet's 3 Year Stay in Dharmaville
Read Full Post »
While reading Harry Potter, I've begun to question how I would travel if I was a witch.  It sounds ridiculous, but the more I've read, the more I've thought about how most wizards and witches travel.  We know that you can't apparate until your 17 (and you still have to pas...
Read Full Post »
Torchwood
Even though I haven't watched Torchwood yet, I've already had the pleasure of meeting Captain Jack (the main character in Torchwood) during the Ninth Doctor's first series.  Before I realized he had a show, I told myse...
Read Full Post »
Yes, fandoms have combined in the best way.  I follow both Seth Green and Katee Sackhoff on twitter, and I've been noticing that they've been hanging out recently together.. And now with the news that Seth Green has joined the indie film that also star Sackhoff.. I can tell this is going to be an awesome film.  It's also somewhat of a Buffy reunion... It's not the reunion that ...
Read Full Post »
Deadline confirmed today that NBC's Wonder Woman would not be picked up for next season.  It comes at no surprise.  The controversies were almost daily.  The show seemed to run into problems from the beginning.  Most people didn't th...
Read Full Post »
I found this awesome video of a deleted scene featuring Aragorn fighting Sauron.  This version was obviously not used in the final film, since most fa...
Read Full Post »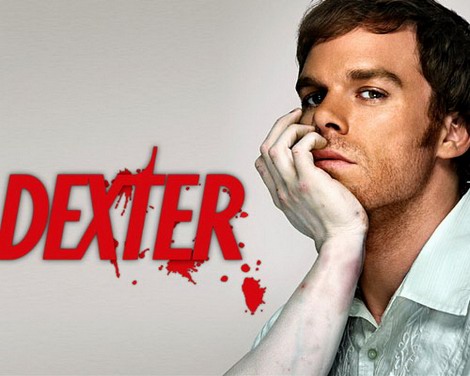 America's favorite serial killer, Dexter Morgan, will be heading back to Showtime this fall, and as this brand new teaser trailer shows, it seems to be heading back to its roots.  Dexter has faced off against numerous serial killers or psychos, such as Trinity or Miguel, and has always been able to kill them at the end of the day and return...
Read Full Post »
/