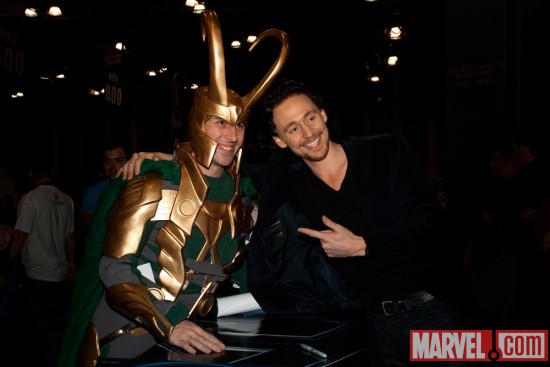 I wasn't one of the lucky fans that got to attend New York Comic-Con this year, but from what I heard, it was fantastic!  The one panel that I would have died to see would have been the Avengers panel.  Not all the Avengers were present,   (Downey, Renner, Johansson, and Hemsworth were MIA) but the team that was made a huge impression on the Con. One of th...
Read Full Post »
Hello readers of Frak Earth!  I've been MIA for a few weeks, and I thought I'd let you all know why.  I've been un the UK for the past 2 weeks, and am going to be studying for a semester at the University of St. Andrews!  I spent the first few days of my trip in Edinburgh, where (as any loyal Harry Potter fan would know) JK Rowling lived in when she started writing Harry Potter.  
Read Full Post »
For us unlucky folks that are stuck at home, not at Dragon Con, I've found some awesome pictures to ease your mind.  Dragon Con is one of the biggest conventions in the world, and I must say, they have some really awesome panels.  It's much different than Comic-Con, and seems to be aimed more at the fans than at the big studios... 
Read Full Post »
Take a look at some awesome pictures of kids who are dressed up better/classier than most adults at Comic-Con!
...
Read Full Post »

Saturday was the probably the craziest day at the Con because it turned out to be the longest.  I got in my car at 6:42 and was overjoyed to find out that by battery was dead!  After freaking out for a few minutes (And calling my dad) I called AAA and got my battery changed within fifteen minutes.  It was at this point in the ...
Read Full Post »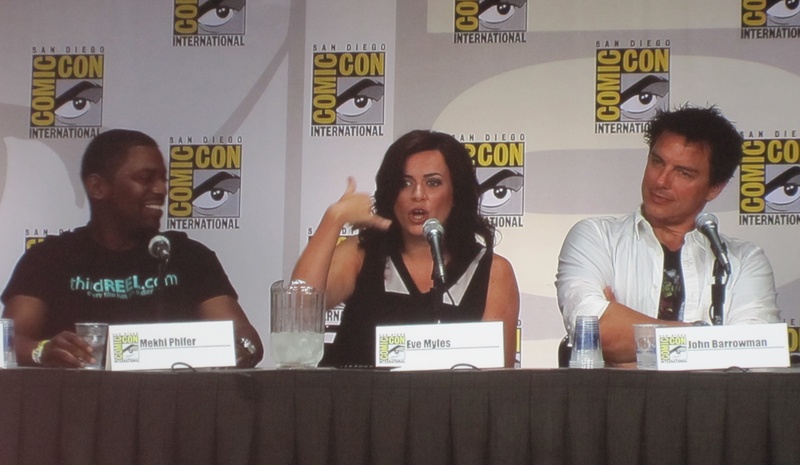 After what seems like the longest weekend/week of my life, I've finally caught up on my sleep, and am ready to report all of my awesome times at Comic-Con. First off, I'd like to apologize for being MIA during the biggest nerd week of the year. I spent so much time in line, and walking the Con floor, that I was too wiped out to...
Read Full Post »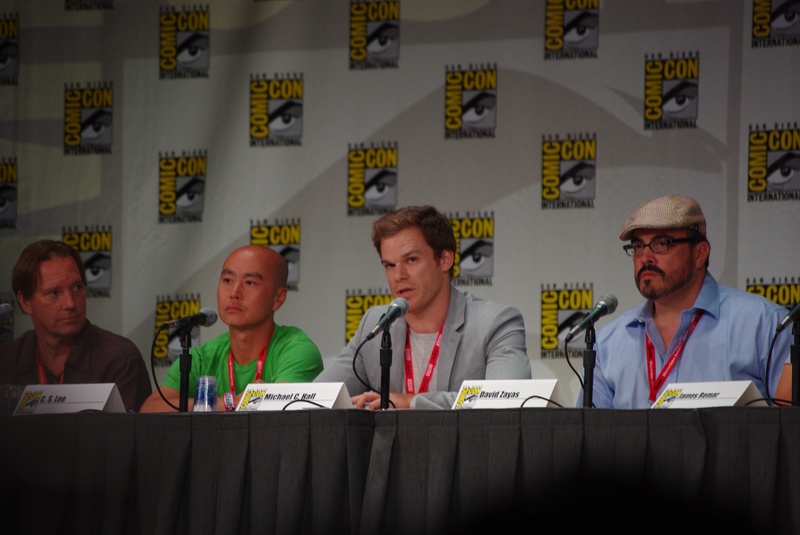 As stressful as the day was (and going on about 2 hours of sleep) I somehow survived the first day at Comic-Con 2011.  After the long weekend, I'm going to write about the horrible badge pick-up day.. And offer some hints to people picking up their badges early.  But for now.. A little recap of my wonderful day at the Con.
Read Full Post »
I'm typing this from the line to get into Ballroom 20, and let me tell you, it's already completely packed.  I'm a little surprised that there weren't more people in line for Hall H.  The line didn't seem extremely ridiculous... Even though I'm not a fan of Twilight, I still thought it was really cool that some of the cast was venturing the Hall H line to intermingle with fans.  
Read Full Post »
With the Con only a day away, pictures have been coming out from the comic-con floor.. And boy does it look good!  New photos have come online via BleedingCool and they seem pretty awesome!  I cannot wait to hit up th...
Read Full Post »
Chuck's Final Panel


Chuck was canceled and put back on the air simply because of it's huge fanbase, and honestly a huge part f that fanbase congregates at the San Diego Comic-Con each year to see their favorite show.  I wasn...
Read Full Post »