Shopping Cart
Your Cart is Empty
There was an error with PayPal
Click here to try again
Thank you for your business!
You should be receiving an order confirmation from Paypal shortly.
Exit Shopping Cart
FRAK EARTH
For the nerd in all of us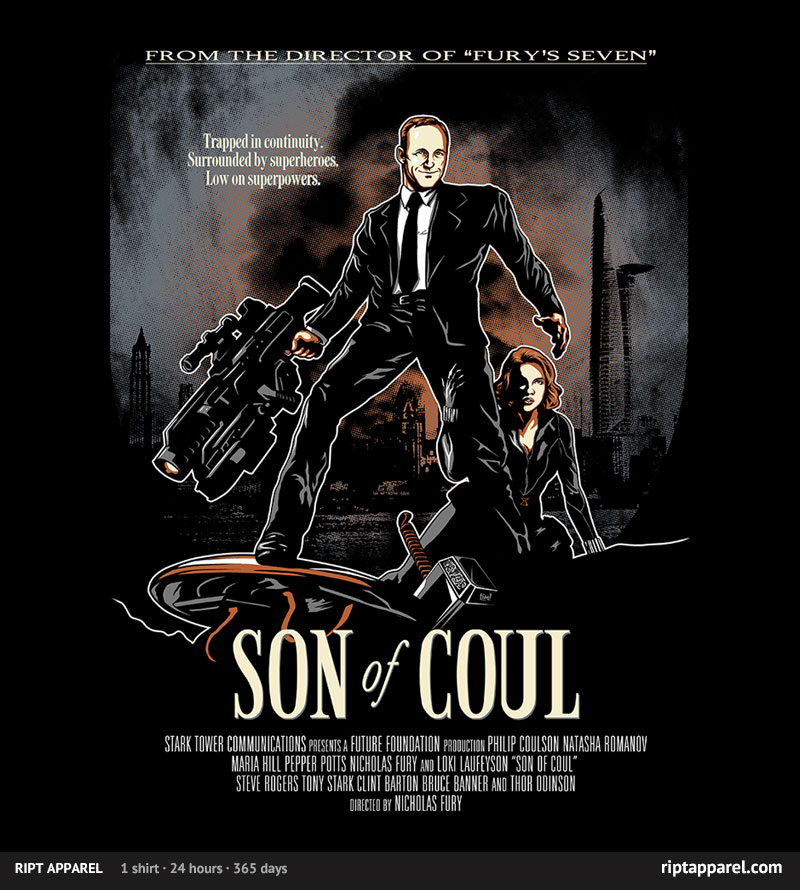 If you're looking to stock up on some awesome shirts for Comic-Con this summer, then be sure to add Riptapparel to your RSS feed. Check out their awesome Avengers shirt of the day below, and I think you'll agree that they have some frakking cool shirts on their site!
Buy yours
Read Full Post »
The Avengers was always meant to be a summer blockbuster movie, but I don't think that anyone could have imagined that the movie would bring in over $200 million it's first weekend.  The $200 million haul has bested Harry Potter's previous hold of $169.2 million to win best opening weekend every..  Avengers has made $200.3 million dollars, and since most fans...
Read Full Post »
It's not everyday that the superheroes we all know get to team up together for a full length, live-action, feature film.. But nerd god Joss Whedon has answered our prayers!  Whedon has rounded up Marvel's superheroes and put them in what some are calling, the best superhero movie ever made!!  I am finding it difficult to wait until next Fr...
Read Full Post »
Everytime Joss Whedon opens his mouth, nerds everywhere stop and listen. We love Joss. We love the shows he's given us.  We love the characters he's created.  And we even love him when he takes those awesome characters from us!  Today Joss did his ever AMA on Reddit and was able to answer questions directly from the fans themselves.  As I read th...
Read Full Post »
I wasn't one of the lucky fans that got to attend New York Comic-Con this year, but from what I heard, it was fantastic!  The one panel that I would have died to see would have been the Avengers panel.  Not all the Avengers were present,   (Downey, Renner, Johansson, and Hemsworth were MIA) but the team that was made a huge impression on the Con. One of th...
Read Full Post »
Get exicted folks! The Avengers trailer premiered today, which means that the movie is only mere months away.  It seems like years ago that I sat in Hall H and watched The Avengers get officiall announced in front of me. But, now the time has come to see what Joss Whedon has been preparing for over the past 2 years. Take a look at the...
Read Full Post »
The Avengers movie is still six months away, but we've been gettin eye-fulls of new photos all week!  Check out some brand new photos that were just released! 
Read Full Post »
Haven't we all wanted to own shoes made out of Wampa skin???  Well, nows your chance!  The nerd-loving showmaking comany, Adidas, has our back!  Take a look at the awesome wampa shoes below!
The shoes are prices at $150, but that seems pretty reasonable compared to the Marty Mcfly shoes that Nike was selling for about $10,000!  You can buy them online at the
Read Full Post »
With the release of Avengers under one year away, the cast has all come together in NYC for what is probably some of the final shots for the production schedule!  Take a look at tons of great pictures of basically every Avenger (and Stan Lee) in action!!  
...
Read Full Post »
Check out this brand new trailer for Joss Whedon's Avengers!  The trailer was shown at the end of the credits of Captain America! So make sure you check out Captain America in theaters this week so you can see this teaser trailer with your own eyes (and in much better quality).
Read Full Post »
/