Torchwood
Even though I haven't watched Torchwood yet, I've already had the pleasure of meeting Captain Jack (the main character in Torchwood) during the Ninth Doctor's first series.  Before I realized he had a show, I told myse...
Read Full Post »
We search the Internet to help you bump up your nerd cred. 
What shirt was I looking at again?
Read Full Post »
I'm not going to lie, it seems like most of the things I've been posting about recently have been Doctor Who related.. Not that I'm apologizing, because honestly, Doctor Who is a great show... As i mentioned before, I'm a relatively new fan to the fandom, and am so excited that I've become completely obsessed!  Even though the s...
Read Full Post »
A Good Man Goes to War was everything that I had hoped the midseason finale of Doctor Who would be. THe story was great, the lines were witty (as always), and we finally got some answers!  It was a very different episode than we've been used to seeing on Doctor Who. It brought back old faces, and showed t...
Read Full Post »
Tomorrow brings the Doctor Who mid-season finale to all the loyal Whovians, and I for one, could not be more excited!  After two seasons of not knowing who River Song is, Steven Moffat has stated that we will find out who she is during todays episode.  (Just a heads up to American viewers, BBC America will be airing Al...
Read Full Post »
Our annual Thursday column filled with everything a geek finds awesome.
This week is no different.
Green Lantern
                     ...
Read Full Post »
Whovians are going crazy with the mid season finale of Doctor Who happening this Saturday on BBC!  As I mentioned in a previous post, BBC America didn't air Almost people, which means, American viewers will have to wait another two weeks for the A Good Man Goes to War.  Spoilers ahead, Whovians!
First and foremost, IMDB has started a ...
Read Full Post »
Last nights Doctor Who was one of the craziest episodes I had ever seen within the series.  After last weeks jaw-dropping episode, who thought this weeks closing seconds could have topped it?  But, I mean, this week's cliffhanger was pure evil.  Here are some thoughts about last night's episode, and next weeks midseason finale!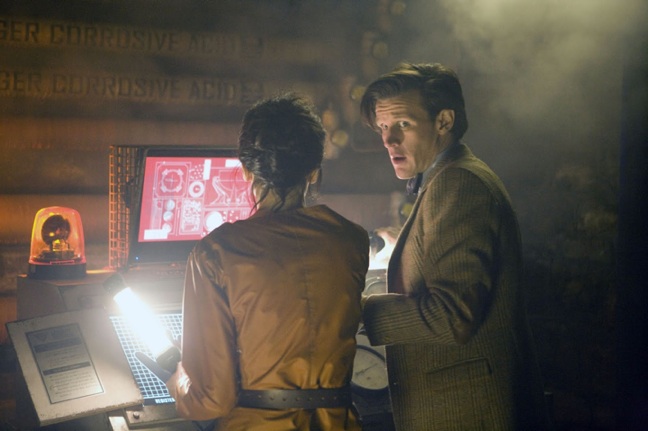 Read Full Post »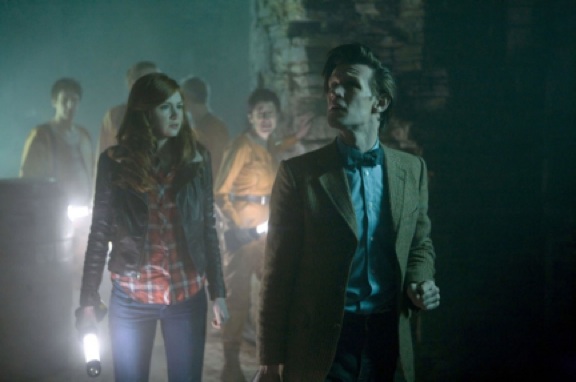 I know that we are all waiting impatiently to see how the two-parter episode of Doctor Who ends, but it seems that BBCA does not plan to show this weeks episode until next week!  Instead, they have opted to have a Doctor Who marathon, which is totally awesome, but I'd much rather have a new episode than a marathon.  BBCA's l...
Read Full Post »
As if Teefury and Riptapparel hadn't been giving you enough awesome t-shirts to spend your money on,; today both sites have two of the coolest shirts I've seen in a while.  The first is an awesome Doctor Who shirt, which I've been waiting for weeks to go on sale!  The other is a Battlestar Galactica shirt, which just makes me remember exactly wh...
Read Full Post »