During the Once Upon A Time season finale last night fans were treated to their first glimpse of Marvel's Agents of S.H.I.E.L.D. Although it's fairly short, it does show that Coulson indeed lives.  I have no idea how Marvel is going to explain his being alive after his obvious death in Avengers, but I'm sure fans will love it....
Read Full Post »
Marvel has released the latest full-length Iron Man 3 trailer. The trailer shows Tony fighting for his life against the Mandarin. The trailer wasn't focused on Tony Stark's normal sarcasm and wit, instead it focussed mo...
Read Full Post »
Twitter exploded when photos from the set of S.H.I.E.L.D. were tweeted earlier this afternoon.  Although the photos show nothing about the actual show, you can see super cool picutres of Joss and his awesome sneakers!
S.H.I.E.L.D. has been confirmed to be set after the Avengers battle in New York, which means Coulson is...
Read Full Post »
We knew that there's a reason that Joss put Thanos in the first credit scenes directly after Avengers.  I'm certain that both him and Marvel have big plans for the Marvel baddie and many are reporting that Thanos will be in both Avengers 2 and Guardian's of the Galaxy.  How can Marvel do this? My roommate and I discussed this last night. We think that ther...
Read Full Post »
Yes, you read that right!  After months of wondering if Disney/Marvel would resign Joss Whedon for Avengers 2, news broke today that Joss has been resigned.  He will be back in the directors chair and will also be writing the sequel.  I'm actually so shocked that Disney did t...
Read Full Post »
I read on Tumblr that Scarlet went up to Stan and asked him to take a picture with the three of them were in their costumes..  Damn, this is a cool pic.  Seeing Stan Lee that happy and stoked to be there watching characters that he wrote come to life in such an awesome way.
Yup. The wait until Avengers 2 is gonna seem like 25 lifetimes. 
If the Internet had their way, the answer would be a resounding YES! But alas, this awesome rumor is based on pure speculation that Disney will re-release Avengers because they want to take the number one all time box-office spot. This three hour cut would be what Joss Whedon has been alluding to in interviews when he stated that his first assembly of the movie ...
Read Full Post »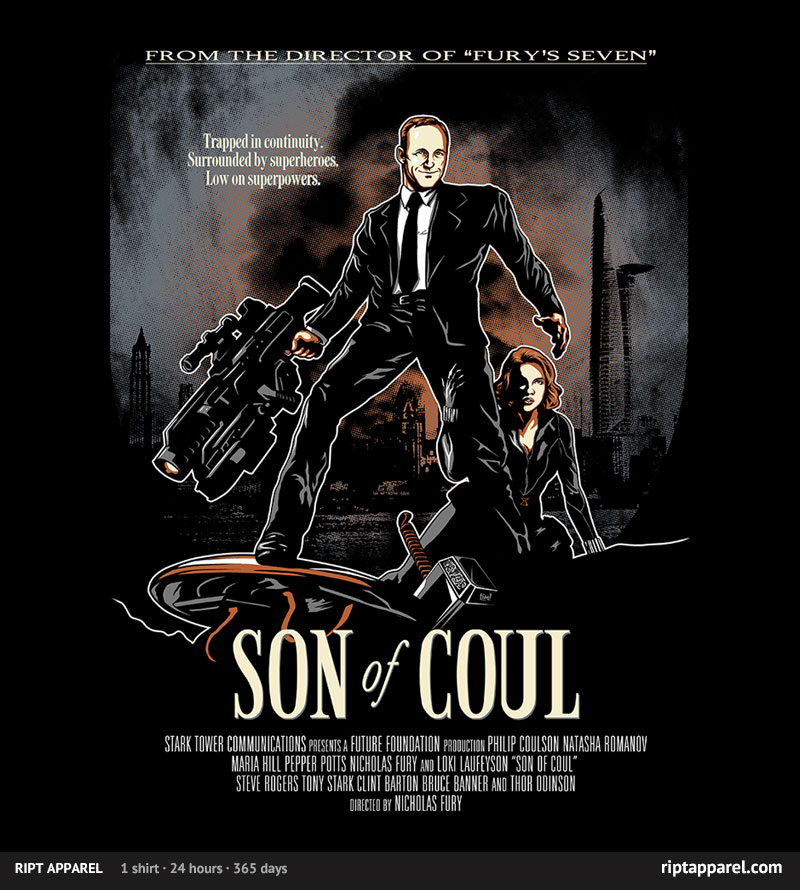 If you're looking to stock up on some awesome shirts for Comic-Con this summer, then be sure to add Riptapparel to your RSS feed. Check out their awesome Avengers shirt of the day below, and I think you'll agree that they have some frakking cool shirts on their site!
Buy yours
Read Full Post »
The Avengers was always meant to be a summer blockbuster movie, but I don't think that anyone could have imagined that the movie would bring in over $200 million it's first weekend.  The $200 million haul has bested Harry Potter's previous hold of $169.2 million to win best opening weekend every..  Avengers has made $200.3 million dollars, and since most fans...
Read Full Post »
It's not everyday that the superheroes we all know get to team up together for a full length, live-action, feature film.. But nerd god Joss Whedon has answered our prayers!  Whedon has rounded up Marvel's superheroes and put them in what some are calling, the best superhero movie ever made!!  I am finding it difficult to wait until next Fr...
Read Full Post »